Every day, hordes of Brown students run across campus. While some of them might be late for class or taking a morning jog, many have an entirely different goal in mind: finding the latest "birb." 
Last spring, the Instagram account @birbsatbrown began posting about hidden "birbs" — petite crocheted bird plushies — scattered across campus for students to find. The team behind the account has created an ongoing scavenger hunt, developing a cult following among Brown students. 

The account, whose founders have remained anonymous, has garnered a following of almost 3,000 Instagram users, many of whom say they are willing to drop everything to search for the latest birb. Never easy to find, the avian crafts have been hidden behind library stacks, bushes and shrubbery, swimming pools and even refrigerators.
The founders were inspired by a similar account run by students at Ohio State University called @osuoctopi, wrote Daphne Lo GS, spokesperson for Birbs at Brown, in an email to The Herald.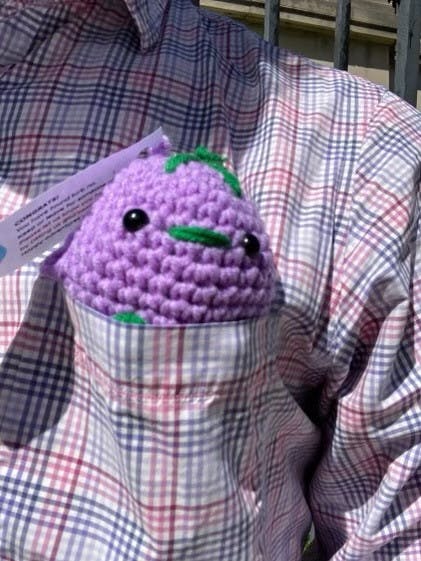 Lo added that the anonymity of OSU Octopi's founders is part of why the founders of Birbs at Brown also chose to remain anonymous, as well as a desire to "keep the spotlight specifically on the birbs." 
According to Lo, the team behind Birbs at Brown is "close-knit."
With each birb's release, the founders hope to give students a break from their busy days, foster friendly competition and bring people together, Lo wrote. "The spirit of the birb is simply to spread positive energy on campus in a small and creative way," she wrote. 
She explained that the team chooses locations largely out of convenience, though they do intentionally alternate their placement between indoor and outdoor locations, different buildings and areas of campus. 
According to Lo, the birbs are crocheted using a pattern that is "extremely customizable, so we've begun to accessorize and make all different types of birbs that draw more people in."
As a result, the Birbs at Brown team occasionally creates themed birbs for different occasions or locations, such as the "rainbow birb" hidden at the LGBTQ Center last semester, the "graduation birb" hidden during the week of graduation and, more recently, a special birb hidden close to the Harvard stadium in celebration of the Harvard-Brown football game last Friday.

Students who have participated in birb searches expressed that the account provides a fun way to bond with friends. In an interview with The Herald, Henry Lee '24 said that he loves being a part of the crowds running around campus in search of the latest birb. "It's like an inside joke we're all a part of," he said.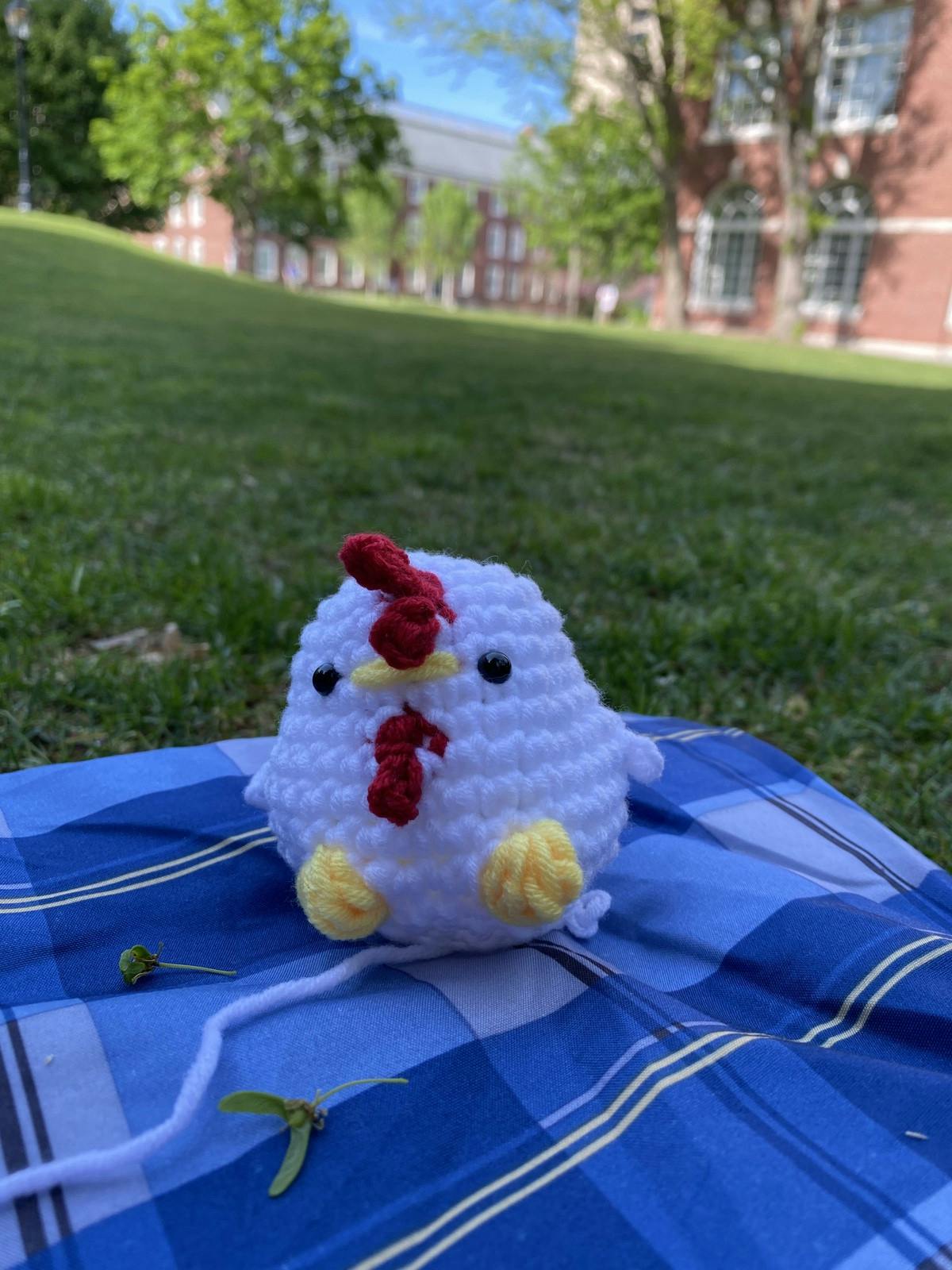 Dasha Dmitrieva '27 said that her entire friend group closely follows the account, explaining that after each post they would immediately "put away everything" and search for the new birb. 
In recent weeks, Lee finally found a "hidden birb" — a special category of birb not posted on Instagram and left outside without a hint. He stumbled upon the crafty creature by chance in Steinert Hall when he and his friends were playing their instruments. "I was so excited," he said. "We started jumping up and down, arms around each other." 
Dmitrieva also successfully found a birb on the Quiet Green — she ran out of the Stephen Robert '62 Campus Center seconds after the birb was posted to claim her prize. She said that the find was one of "sheer enormous luck" as she happened to be close to the birb's location coincidentally. 
For Dmitrieva, the account "unites people of different (class years)," reaching everyone from first-years to seniors. "Everyone thinks that it's awesome, just like (a) scavenger hunt." Dmitrieva added that for many of her upperclassmen friends, "the goal while at Brown is to find a birb. It is on (their) bucket list."
Birbs at Brown had considered becoming a recognized student group to involve more students and procure funding but ultimately decided against it to preserve anonymity, according to Lo. She added that the founders plan to pass the project on to underclassmen after they graduate. They imagine "some sort of selection process to help" Birbs at Brown continue, she wrote. 
Get The Herald delivered to your inbox daily.
Students at other schools have also begun to create accounts similar to Birbs at Brown and OSU Octopi; @stanford.sprouts and @whalesatwashu both cite Birbs at Brown in their Instagram bios as inspiration. 
While the account's founders hoped students would appreciate the project, they did not expect Birbs at Brown to gain such immense popularity, according to Lo. The account's acclaim culminated in a partnership with Dadaruki, a local sushi restaurant, last semester. On May 17, Dadaruki customers could enter a raffle for the chance of winning a birb. 
Lo wrote that the Birbs at Brown team hopes to partner with more local organizations in the future, particularly small businesses that the team "genuinely wants to support." 
"One of the biggest goals for (Birbs at Brown) is being involved in supporting local organizations and serving the community through our platform," she added. 
The birbs' fame has reached the entire Brown community. University President ​​Christina Paxson P'19 P'MD'20 wrote in an email to The Herald that the account is "a fun, creative idea, and the birbs are adorable!"
"I haven't found a birb yet," she added, "but I'd love to."